Our Story
We believe that health and wellness begins in our local communities. Healing from the inside out spreads compassion through the masses. Having a special place in our hearts, Hillsboro Wellness is our way to build the community that Amber was raised in. Hillsboro is a tight knit community, filled with caring people who support each other. We could not think of a better group of people to serve. We are honored to be part of Hillsboro's healing!
Our journey began when Amber and Patrick met in Acupuncture school. Our mutual interest in health, well-being, and lifestyle medicine fueled our passion for helping people live vibrate lives. After Patrick graduated he bought an existing practice, Advanced Healing, in Milwaukie OR. After Amber graduated they expanded to Hillsboro, as Amber felt very strongly that Hillsboro needed to have more access to and education around alternative medicine. Amber and Patrick sold their Milwaukie clinic and renamed their HIllsboro location to Hillsboro Wellness in order to focus their efforts in growing alternative medicine throughout Hillsboro. 
We believe that people innately have the ability to live up to their greatest potential. If we listen, nourish and align the body it has the potential to heal itself. With our highly skilled, well rounded team we can meet people where they are in their healing journey. Our goal in hiring practitioners is to balance our team with a variety of results driven techniques that will serve all people; from those who need gentle shifts to those who need more aggressive treatments. We encourage our patients to "shop around" and find the practitioner who resonates with you. In the end we may be experts in acupuncture and Chinese medicine but you are the expert in your body!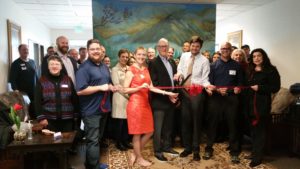 Our grand opening in March 2018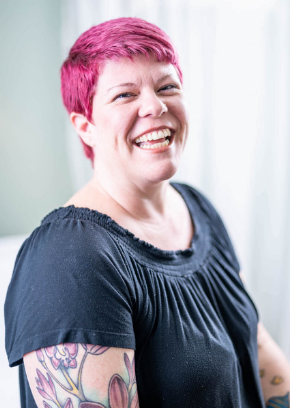 Dr. Ellie Barrett, DAOM
Licensed Acupuncturist
I believe people shouldn't have to worry about where to take their family for gentle, effective, and natural healthcare that's free from side effects, cost effective, and a powerful form of healing." Ellie was a Licensed Midwife for over two decades and has a lot of experience caring for women and children. Ellie enjoys supporting women and their families through pre-pregnancy, fertility, pregnancy, birth, postpartum and pediatric care. Ellie is trained and experienced in a host of other complementary therapies such as Aromatherapy, Massage, Moxibustion, Tuina, Esoteric Acupuncture, Face Reading, Cupping, Arvigo Maya Abdominal Massage TM , Craniosacral Therapy and Facial Rejuvenation Cosmetic Acupuncture. Ellie holds a Bachelor's degree in Humanities specializing in Midwifery from New College of California. She has a Master's degree in Acupuncture & Chinese Medicine from Oregon College of Oriental Medicine and has recently graduated from the OCOM Doctoral program.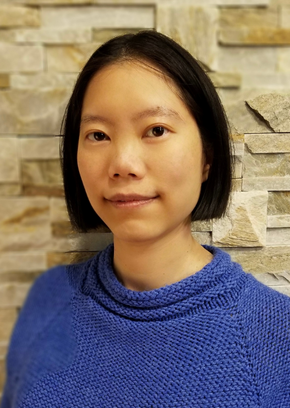 Licensed Acupuncturist
Ellen Liu believes everyone deserves to live their lives to the fullest. She is a compassionate acupuncturist and herbalist who sees herself as a gardener helping her patients be their best throughout the seasons of life. She focuses on treating pain and women's health. Ellen was born and raised in Taiwan before moving to the United States. She grew up with Chinese herbal medicine and has always thought it is magical. She earned the B.S. degree in engineering at UC Berkeley and worked in technology until she realized her true passion lies in helping people. She earned the degree of Master in Acupuncture and Oriental Medicine (MAcOM) at Oregon College of Oriental Medicine. She interned at Legacy Health Pain Clinic and used acupuncture to relieve acute and chronic pain. She is a certified Diplomate of Oriental Medicine with the National Certification Commission for Acupuncture and Oriental Medicine (NCCAOM).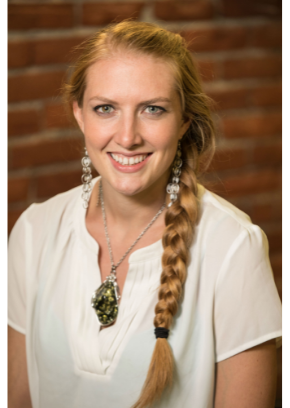 Dr. Amber Reding-Gazzini, DACM
Licensed Acupuncturist
Dr. Amber Reding-Gazzini, DACM is a highly skilled practitioner who believes that the human body innately has all the building blocks to heal itself. She is passionate about helping people live healthy lives including a balance between physical, mental and emotional health. She is a talented healer that not only uses acupuncture and Chinese Medicine to relieve symptoms but works with you to improve body alignment, workplace poster and lifestyle. Amber was born and raised around the Portland Metropolitan area highly influencing her desire to give back to the community that raised her. After high school Amber moved to Milwaukee Wisconsin where she got her undergraduate degree in International Affairs, Military/Political relations with an emphasis on Arabic studies and a minor in Military Science. In 2011 Amber Commissioned into the US Army; between her military obligation Amber continued to develop herself professionally by obtaining her certification to teach hot Hatha Yoga and hot Vinyasa Yoga. During her deployment to Afghanistan Amber used her knowledge in structural alignment, lifestyle pain management, and meditation to help Soldiers get through the stressors of living in a warzone. Upon her return Amber attended Oregon College of Oriental Medicine where she obtained her Masters of Acupuncture and Oriental Medicine in 2017 and her Doctorate of Acupuncture and Chinese Medicine from Pacific College of Oriental Medicine in 2019. Amber has also studied in Fu Jian China, 2018, focusing on pain management and orthopedics, and is certified in Facial Acupuncture, 2019. When she is not helping people be the most awesome version of themself she enjoys traveling the world with her husband, taking long walks in the woods with her dog, Loki, and practicing yoga.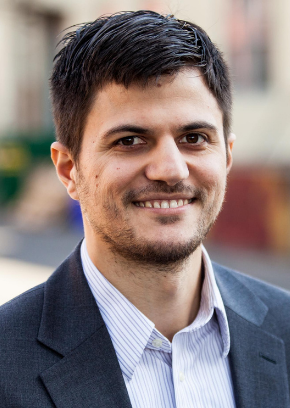 Patrick Gazzini
Licensed Acupuncturist
Patrick has been practicing since 2015 when he took over Advanced Healing at the Providence Milwaukie Hospital in Milwaukie, OR. He specializes in treating acute and chronic pain from sports injuries, auto accidents, overuse, and more. While able to reduce pain with just acupuncture, Patrick works to find the functional or structural dysfunction that's causing your pain and help you fix it so your pain doesn't return. A former Division I college athlete and coach, he understands the human body and can help you maximize your health and performance. He graduated from the Oregon College of Oriental Medicine with a Masters of Acupuncture and Oriental Medicine in 2015. He continued his professional study with a pain management and orthopedics externship at an integrative hospital in Fu Jian, China in 2018. He is certified in Applied Kinesiology and as a qi gong instructor. He is currently completing the Sports Medicine Acupuncture Certification Program. Originally from New York State, Patrick was a high school state champion in track and field, then went on to compete at Villanova University in track and field and did his pre-med studies in Biology. Post graduate he went on to get his Masters in Health and Human Performance at McNeese State University. Outside of practice he spends time with his wife and dog and enjoys hiking in the woods, travelling and playing soccer.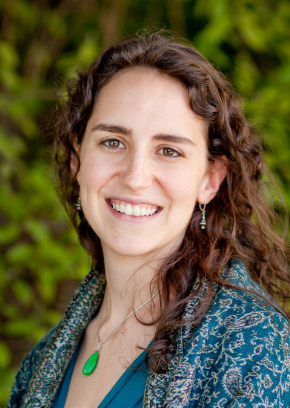 License Acupuncturist
Sallie McKibben is a licensed acupuncturist and Chinese herbalist, specializing in motor vehicle accidents, injuries & pain conditions, chronic illness and anxiety disorders. Her approach to acupuncture is both exact and gentle, meeting her patients where they are at. By utilizing acupuncture therapies (needling, moxibustion, cupping, Chinese herbs, Shiatsu massage, diet therapy, and lifestyle counseling), she greatly enjoys discovering all the contributing factors to your ailments while reducing pain and promoting healing. It is a joy and honor for her to work with all of her patients, no matter their race, culture, creed, gender identity, sexual orientation, nationality, level of wealth, spoken language, or disability. Since 2014, Sallie has worked collaboratively with primary care physicians, medical specialists, chiropractors, and massage therapists on extremely complex cases. With her experiences, Sallie believes that the best medicine is integrative, utilizing the best of conventional and alternative medicine to bring complete care. While addressing all contributing factors for illnesses, Sallie McKibben also likes to address the secret key to healing: passion and joy. Sallie loves helping her patients reconnect to their own natural and innate healing power, finding beauty within themselves and their lives. Sallie McKibben strives for sustainable practices at home, work, and in the community. Having grown up in the woods of Missouri, the outdoors are an inseparable part of her identity, and she takes great responsibility in helping to preserve and care for our Earth. However, life is short, and she may just as easily be found wearing silly costumes, building forts with her son and husband, or reading a book in a sunny hammock.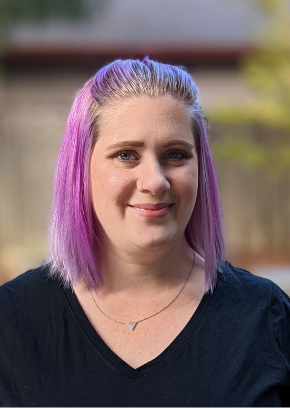 Caitlyn Monks
Licensed Massage Therapist
Caitlyn is a Licensed Massage Therapist and has been practicing since 2013. She specializes in deep tissue and myofascial with a gentle touch, working with the body to convince it to heal without forcing. She is especially passionate about those with chronic pain issues and those who are extra stressed mentally or physically. She has taken extra training in cupping, myofascial techniques, and is a Certified Prenatal Specialist. When she is not working she enjoys playing with her children, going on fun outings with her family, and taking care of her dozens of plants.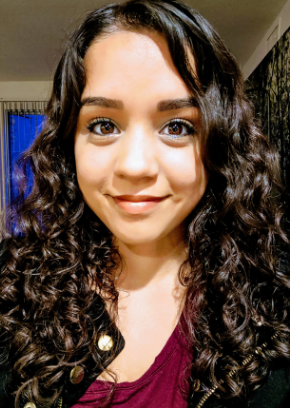 Joelle Ellis
Licensed Massage Therapist
Joelle is a licensed massage therapist and has been practicing since 2015 after graduating from East West College of Healing Arts. She has a passion for learning and sharing her knowledge with patients to help them thrive. Her massage style encourages the body's natural capacity to heal itself. Joelle aims to be a facilitator, allowing the nervous system to reset and the soft tissue to relax so that the healing process can begin. Her style is a fusion of Swedish, deep tissue, and myofascial release techniques.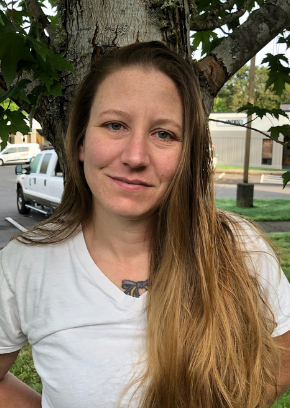 Rachel Wilson
Licensed Massage Therapist
Rachel discovered her love for massage through her own experience with body pain after a car accident. She had difficulty with feeling better, even months after the accident, despite nothing being broken. After receiving regular massage treatments she noticed that her pain went away. It has since amazed her how much the body will tolerate in order to keep physically functioning. She has found that with massage the body can restore optimal function with gentle guidance. She strives to give people the same feeling of relief that she received after her accident. Optimal function is feeling good inside and out; some for the first time and for others the first time in a while. She believes that the proper use of massage will speed up recovery and increase function. Understanding that each person is unique, Rachel incorporates a variety of massage modalities in order to cater to the individual needs of her patients. She uses techniques such as Gua Sha, myofascial manipulation, myofascial decompression (cupping), deep tissue, Swedish and craniosacral coupled with active and passive exercises. She believes in teaming up with patients to empower them to take their healing into their own hands. In her free time she enjoys camping and spending time with her family and friends. She also adores nature and its beauty and strives to be outdoors as often as possible.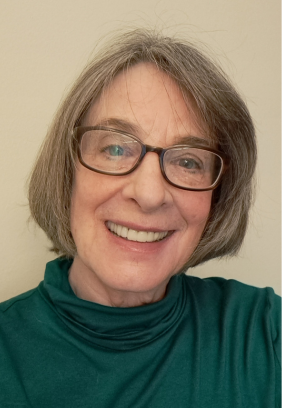 Licensed Massage Therapist
Joyce has been practicing in the Portland area for 33 years as a licensed massage therapist and graduated from the Oregon School of Massage in 1990. She is a native Oregonian and was born in Astoria, Oregon. She was introduced to CranioSacral Therapy while working for a dentist in Portland treating temporal mandibular joint syndrome and fell in love with the practice because of her own pain, TMJ syndrome and headaches from a head trauma she experienced when she was three. She also was diagnosed with Epstien Barr at 30, and it was natural and holistic practices and lifestyle changes that helped her to feel less pain with more vitality. She studied with John Upledger and found that this treatment not only helped with TMJ syndrome but facilitated the healing of the whole person, physically by easing pain from injury and trauma. Improving the function of the nervous system by eliminating the negative effects of stress, strengthening resistance to disease facilitating a sense of well-being. After many years of practice integrating Myofascia Release, Trigger point therapy, Swedish, Cupping, and CranioSacral Therapy, and Reiki into her treatments she found that clients left feeling more grounded and connected to their authentic selves physically, emotionally and spiritually. She continues to learn and grow in her practice and has taken the 700-hour Biodynamic CranioSacral courses from Robyn Michelle Jones of Intrinsic Touch, she is a Reiki Master and has studied with the Foundation for Shamanic Studies. She is a lifelong student of alternative practices and her upcoming classes will be in Somato Emotional release from the Upledger Institute which facilitates gentle resolution in the treatment of trauma. She graduated with a bachelors in interdisciplinary studies at Marylhurst University studying psychology and communication in 2011. She enjoy walks in the woods, painting and hanging with her children and grandchildren. When there is a will to heal, to manifest, to change and grow there is always a way.
Dogtor
Loki is the in-house therapy dog at Hillsboro Wellness. He specializes in snuggling nervous patients and listening to all of their most pressing concerns. He loves to play and will do anything for a snack.