About Us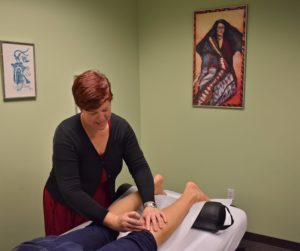 Our team of highly trained professionals uses proven healing techniques to restore you to pain-free health, quickly and easily. We thoroughly evaluate & treat all of the contributing root factors related to your issue. This includes, but is not limited to, your work and home stressors, overall body condition, nutrition, genetic & postural habits, emotional connections and patterns that are held in your muscles
E-mail: info@hillsborowellness.com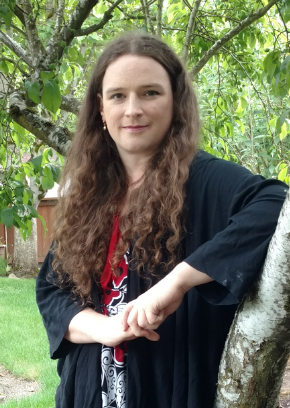 Elizabeth Scott
Licensed Acupuncturist
Elizabeth Scott was born near Salem, MA and grew up in New England. In 2009 she graduated from Wagner College with a Bachelor of Performing Arts. In 2012 she started taking Qi Gong classes which resonated deeply. The gentle movement and empowering sense of wellness moved her to want to explore Chinese medicine. After 4 years of self education, delving deeper into Chinese theory and Qi Gong practice, she applied to and was accepted to Chinese Medical school. In 2019 she graduated from Oregon College of Orietnal Medicine (OCOM) with a Masters in Acupuncture and Oriental Medicine. Liz has worked with Dr Amber Reding for over 18 months learning how to give effective, results driven treatment. Her focus has been on pain management, injury rehabilitation and orthopedic care. Liz is also a teacher's assistant at OCOM where she assists teaching Living Anatomy and Acupuncture Points classes. She is excited to be joining Hillsboro Wellness as a newly licensed practitioner. She believes that when individuals work to heal themselves, they are working to heal the world. Her compassion is irrefutable. In her spare time she enjoys playing music, good food, meaningful exercise and sharing her passion for Qi Gong.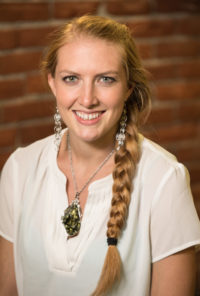 Dr. Amber Reding, DACM
Licensed Acupuncturist
A Portland native, Amber is eager to help others and give back to the community that raised her. She is passionate about about helping people live healthy lives including a balance between physical, mental and emotional health. She is a talented healer that not only uses acupuncture and Eastern Medicine to relieve symptoms but works with you to improve body alignment, workplace posture and lifestyle.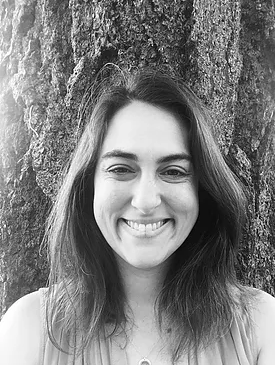 Sarah Macias
Licensed Massage Therapist
From my own experience with pain management, I take an integrative approach to massage therapy. Sometimes treating the symptom isn't enough to eliminate pain and having a holistic view of the body can help unravel the root causes of pain. Lack of nutrition, along with environmental, and emotional elements can manifest as pain and I understand the impacts it can have on the body. Massage is a great tool to manage pain and working together we can create specific treatment plans to optimize your health and help you raise awareness of your body.
I have been practicing massage in Portland since 2008 after graduating from University of Oregon in 2006 with a BA in Cultural Anthropology and attending East West College of Healing Arts in 2007. Over the years, I have worked closely with chiropractors and acupuncturists treating a wide variety of ailments including: chronic and acute pain, stress, anxiety, depression and injuries resulting from motor vehicle accidents. Having been called "the velvet hammer", my training in deep tissue and relaxation massage gives me a soft, yet firm touch; narrowing in on specific issues or creating a whole body experience.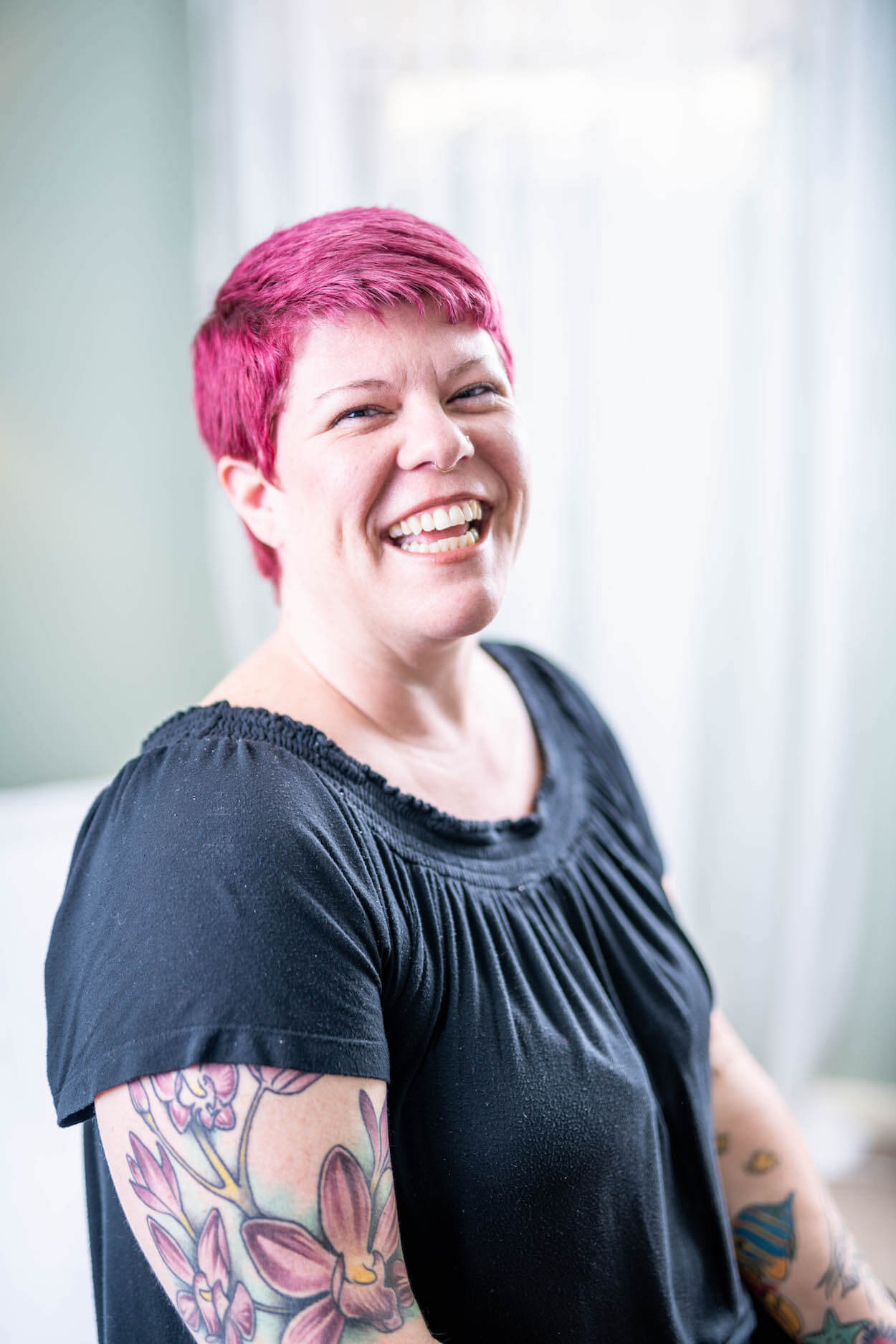 Dr. Ellie Legare, DAOM
Licensed Acupuncturist
"I believe people shouldn't have to worry about where to take their family for gentle, effective, and natural healthcare that's free from side effects, cost effective, and a powerful form of healing." Ellie was a Licensed Midwife for over two decades and has a lot of experience caring for women and children. Ellie enjoys supporting women and their families through pre-pregnancy, fertility, pregnancy, birth, postpartum and pediatric care. Ellie is trained and experienced in a host of other complementary therapies such as Aromatherapy, Massage, Moxibustion, Tuina, Esoteric Acupuncture, Face Reading, Cupping, Holistic Pelvic Care TM , Arvigo Maya Abdominal Massage TM , Craniosacral Therapy and Facial Rejuvenation Cosmetic Acupuncture.
Ellie holds a Bachelor's degree in Humanities specializing in Midwifery from New College of California. She has a Master's degree in Acupuncture & Chinese Medicine from Oregon College of Oriental Medicine and has recently graduated from the OCOM Doctoral program.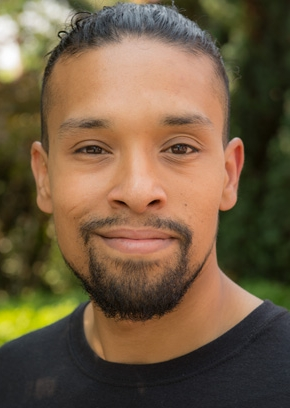 Carlos Cruz
Licensed Acupuncturist
I became a massage therapist in 2014. My journey to bodywork began while serving in the United States Army as a medic. Working in the Western medicine epicenter of a level1 trauma center I was quickly jaded to the ideas of the quick fix that most western medicine seemed to focus on. Deciding to still stay in the medical field I became an Occupational Therapy Assistant in 2012 and began to study manual treatment techniques. Becoming certified in Active Release Technique(ART) for the Upper body and Graston Instrument Assisted Soft Tissue Manipulation, I began to see the wonders of manual techniques and their holistic approach to injury/pain treatment. Exiting the service in 2013 I quickly started massage school where I learned the basic swedish massage techniques while at the same time getting as much information on Deep Myofascial Techniques of which ART was somewhat based on. Starting with Anatomy Trains( a great book by Thomas Myers), I began my journey with Structural Integration(SI) techniques learning a variety of modalities from many different schools of Structural Integration. As of May2014 I have become certified as a Structural Integrator from the Soma Institute of Neuromuscular Integration. My work at the moment revolves around using Somassage and SI work to rid people of both chronic and acute pain and body imbalances. I can do focus sessions but the longer time I have the better I can help the body with issues that is going on. I hope to bring this work together with my eastern medicine practice of Traditional Chinese Medicine of which I started at OCOM Fall 2016 and graduated Fall 2019 As well as my medical knowledge I also bring my background in fitness being a certified Crossfit Coach with deep understanding of Barbell lifting( Power and Olympic styles) as well as a growing knowledge and proficiency in Gymnastics, Bouldering and general Rehab/Prehab and Strength and Conditioning. As of late have started on my quest to getting a black belt in Brazilian jiu-jitsu. Today I live in Vancouver, WA/Portland, OR area with my beautiful wife Stefanie and 5 kids Reverie, Milo and Maggie and new additions Phoebe and Luna. As of October 2019, I now offer Acupuncture and Chinese Herbal Prescription to my available modalities. I hope that we can work together and that I can impact you with bodywork or Oriental Medicine the same way it has had an impact on me physically as well as mentally and emotionally.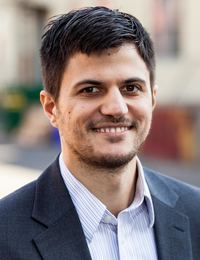 Patrick Gazzini
Licensed Acupuncturist
Patrick has been practicing since 2015 when he took over Advanced Healing at the Providence Milwaukie Hospital in Milwaukie, OR.  He specializes in treating acute and chronic pain from sports injuries, auto accidents, overuse, and more.  While able to reduce pain with just acupuncture, Patrick works to find the functional or structural dysfunction that's causing your pain and help you fix it so your pain doesn't return.  A former Division I college athlete and coach, he understands the human body and can help you maximize your health and performance.  He graduated from the Oregon College of Oriental Medicine with a Masters of Acupuncture and Oriental Medicine in 2015.  He continued his professional study with a pain management and orthopedics externship at an integrative hospital in Fu Jian, China in 2018. He is certified in Applied Kinesiology and as a qi gong instructor.  He is currently completing the Sports Medicine Acupuncture Certification Program. Originally from New York State, Patrick was a high school state champion in track and field, then went on to compete at Villanova University in track and field and did his pre-med studies in Biology.  Post graduate he went on to get his Masters in Health and Human Performance at McNeese State University. Outside of practice he spends time with his wife and dog and enjoys hiking in the woods, travelling and playing soccer. 
Client Testimonials
I have felt much better from my arthritis, since I continue sessions of acupuncture at this location! The staff is extremely welcoming and the therapists do their job very well.
Isabel R.
Arthritis
All the staff there are professional but personable, they really understand the link between muscle tension and the need for emotional release. They understand the use of different techniques for what your body needs. I really enjoy the experience.
Rebecca W.
Acupuncture
This was my first experience with acupuncture and Amber made me feel at ease! She addressed all of my concerns and answered all of my questions and took wonderful care of me! I will definitely be going back!!!
Jenna G.
General Wellness
I have been to Advanced healing Three times so far, and I already feel much better. My back pain has reduced a great deal. I would recommend this location and staff to all my friends. The acupuncture has released much stress for me total body and mind. I look forward to future treatments and continued progress in my healing areas that have been established.
Jeff D.
Back Pain
I go for acupuncture, cupping and "dry needling". I've worked with Amber and Jeff and they're both great! I've found good rejuvenation of my energy with acupuncture and great pain reduction with dry needling and cupping. Making an appointment is very easy and its in a good location. Definitely been great for my fibromyalgia pain reduction and other chronic pain disorders.
David T.
Fibromyalgia Pain
This is my first experience with acupuncture, and I'm extremely pleased. In just a few short weeks my pain has dropped by half, much better than we expected. The facility is very clean and comfortable, and the staff is friendly and efficient. Jeff is a great provider, very thorough and ready to adapt to whatever is going on. He sent me to my personal physician for an unrelated condition and we were able to nip something in the bud. I'll be back for sure.
Katherine J.
Acupuncture for Pain